Howdy!
I'm PK Kim. You can call me PK.

This is a website where you can find things I made.
Push yer clicker on things that look squiggly n colorful.
ABOUT | MUSIC | ILLUSTRATION | OTHER | COMING SOON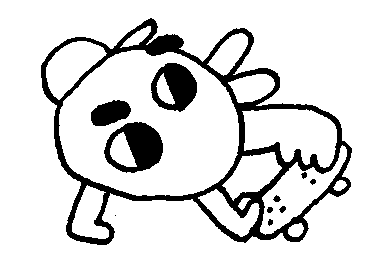 FACTS ABOUT PK:
- pronouns: they/she
- artist, musician and illustrator
- also works / has worked with sculpture, film, animation, graphic design, photography, video-game design, and live comedy
- transgender / non-binary, disabled and neurodivergent, white, early 30s
- hoarder of esoteric interests, wizard of gimmicks
- facilitator of weird collaborative projects
- devout hater of capitalism, colonialism, imperialism, and white supremacy
- local karaoke life coach
- aspiring yo-yo master
E-MAIL: uhpkkim@gmail.com - shoot me an e-mail about freelance, commissions, collaborations, translating my work, or if you just wanna say hey!


INSTAGRAM: @uhpkkim - regular updates and new illustrations can be found here!
What's new??
(October 2023)
🖝 I'm still working on getting this website fully updated! Stay tuned!

(September 2022)
🖝 PINCH: A Benefit Compilation of One-Minute-Long Songs (that I facilitated and produced) is now out and available to stream on bandcamp as well as purchase as a digital download or cassette tape! Visit tinmittrecords.com for more information!
♫🗦
MUSIC & SOUND🗧
♫
FROGSMOG (solo project) - instrumental music for your battles


A SONG PEOPLE LIKE - Online Dating Profile


New! TIN MITT RECORDS - record label that mostly hosts benefit compilations with challenges and gimmicks!


BONE CASTLE (THE ALBUM) (2020) - collaborative album written and recorded in one day (made with 9 other folks)


SLAM & WALLACE (2015-2018?) - world champion stupid gimmick band


SOUNDTRACKS - video-games: Casketball (2018), Spread (2018)
🗦
VISUAL ART🗧
New! SCULPTURE (2023)


ILLUSTRATIONS (wizardbrain period) (2022-2023)


JUMP (A COMIC) (2019) - mini comic about a skate bird (pdf download instead)


ILLUSTRATIONS (post-bob period) (2019-2021)


SHOW POSTERS


100 SPONGEBOBS (2018)


ZINES & COMICS - lil zines and stuff


CONTRIBUTIONS & FEATURES - contributions to other projects
🗦OTHER STUFF
🗧
WIZARD BRAIN RADIO HOUR - occasional radio show on Illo.Radio


EARHOLE DIGEST - ongoing series of 5-song Spotify playlists (updated every week or 2)


STORE - temporarily closed!

🗦
IN THE WORKS🗧
PRINCESS - Frogsmog's first big full length instrumental album


CURRENTLY UNTITLED MASSIVE COLLABORATIVE COMIC


More art, sculptures, pages, etc on this website lol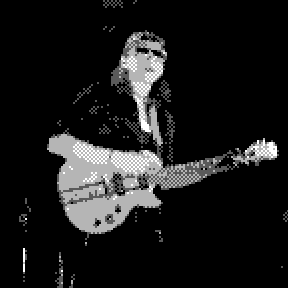 thanks for visiting my website have a nice day
🙾🙾🙾🙾🙾🙾🙾🙾🙾🙾🙾🙾🙾🙾🙾🙾🙾🙾🙾
last updated 10-4-2023